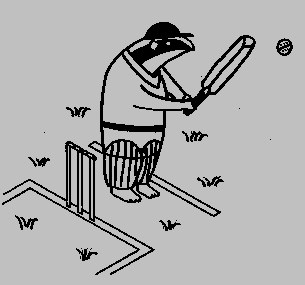 A warm and friendly welcome from Badgers Cricket Club – a wandering cricket side who play only friendly cricket matches, mostly in the villages of Surrey – and who also enjoy a yearly three day tour (for many years to the Cotswolds, briefly to Dorset and more recently to Cheshire). For more information about the club and this web site, take a peek at the about page.
The site has continued to grow since it first appeared in March 2000, and in addition to up-to-the-minute results, scorecards, match reports, news and fixtures, you will also find more statistical information than you could shake a stick at, the Badgers 'hall of fame', a list of the current club officers, a sadly rather stagnant photo gallery and links to general cricket sites and many of the clubs that we play, or have played, against.
---
What's New
30 Aug 2016

The site has lain dormant for too long, and my apologies for that, but hopefully most (if not all) of you reading this know that our Play-Cricket site is kept up to date with the results as they happen as well as any changes to fixtures. Unfortunately there have been a series of problems, starting with the aforementioned issues scraping the Old Whitgiftians result, then with anomalies in the Tadworth scorebook, followed by a technical issue around the transfer of the Iscoyd & Fenns Bank game on tour from Play-Cricket into the Badgers database and then a variety of other matters arising from scorebooks. All of that has meant that I simply have not had the time to both process the scorebooks fully in order to populate everything that Play-Cricket supports and to scrape everything into the Badgers database to update this site. In fact, I have only sorted out the Iscoyd issues over this Bank Holiday weekend – helped by having Jacqueline and another competent scorer on duty for most of the past few weeks to speed up the scorecard checking process – and thus have started the process of bringing this site up to date. Rather than delay an update further by trying to get caught up in one bite, I will take it a handful of games at a time.

On that basis I have added information on the Old Whitgiftians, Bagshot, Tadworth and Horley matches (the latter was a real nail-biter) so the usual summarised details of those games can be found on the results page along with statistical notes only match reports and the pertinent elements from the scorecards.

Hopefully I will be able to update the site with more results over the coming weeks and get caught up before the end of the season, but we'll see.

2 Jun 2016

PLEASE NOTE that we now have a fixture for this coming Sunday, at Bagshot whom we last played in 1988 – funnily enough that one was a Conference arranged fixture (albeit that the CCC failed us this time). The usual details, including map links, can be found on the fixtures page.

No other update to see here at the minute as I'm having problems scraping the Old Whitgiftians result from Play-Cricket into the database and those problems are going to necessitate code changes, which I haven't had the time to sit down and write this week – something to do with the amount of time spent trying to track down a game for this weekend.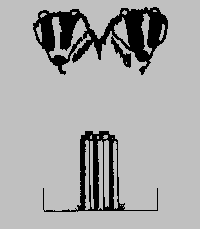 The older What's New entries are now held on separate pages, to keep this main page cleaner and smaller, and you can also navigate to them using the Javascript menu (under Home).
---
This site is very much a work in progress and if you have any comments, suggestions or would simply like more information then please feel free to send an email to the webmaster using this link:

send a message to Badgers CC by clicking here